MDG Fog took home the Best Debuting Product Award at LDI this year with the latest product, theONE.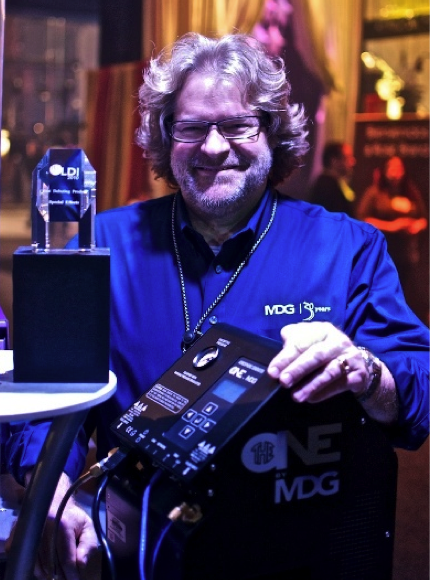 It's not wonder why, this thing spits out fog or haze like no ones business! Just take a look at the tour edition of the thing with CO2 canisters attached, it looks mean and ready to smoke you out. In fog mode, theONE can spit out 10 hours, yes 10 HOURS of continues fog.. But it gets better, it Haze Mode, 308 HOURS all while consuming just 1415 watts of power.
There is a good reason MDG is calling this thing theONE, it's the last one you'll ever need! Martin Michaud, President of MDG Fog gave me a quick run down and demo of both the touring edition of theONE and the stand alone version. Take a look and let me know what you think. Will this be the last one you'll ever need?
Thanks Martin and congrats!